Posted August 13, 2022 at 11:37 am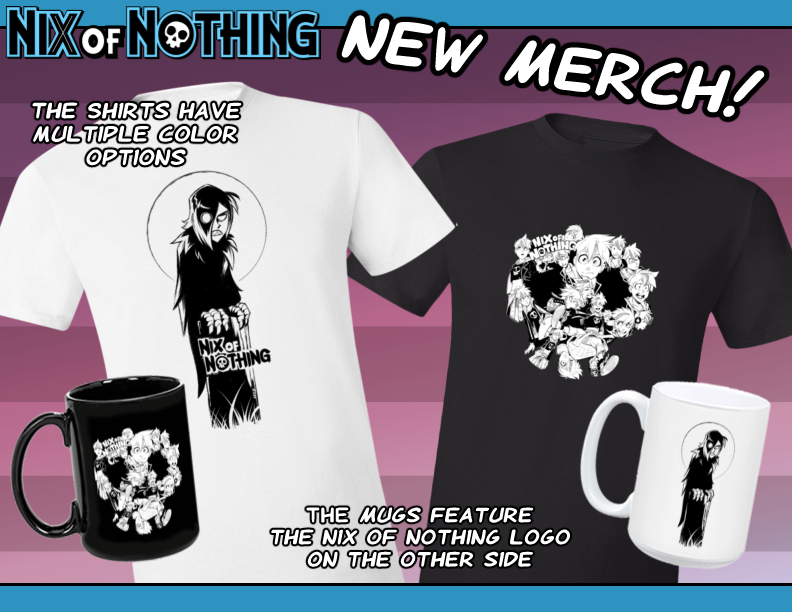 Nix of Nothing merch! Inspired by Nix and Kay's shirts from the comic, but with  a twist inspired by the characters themselves!
Also, Chapter 4 has begun! And as usual, if you wanna read ahead, you can buy the whole new chapter right Here!
For those reading weekly, here's how the schedule will look:
October 24th, 2022: Chapter 4 will end
October 31st, 2022: Between chapters week-long break
November 7th, 2022: Chapter 5 will begin
Also around the beginning of November the Chapter 5 ebook will be released!